Clarkston United Methodist Church
Connecting People to People and People to God
Christmas Traditions
Advent by Candlelight, Christmas Cookie Decorating, Craft Creations, Worship Services to inspire hope and joy; and much more. See all that is happening during advent at Clarkston United Methodist Church.
We're So Glad You're Here.
Clarkston United Methodist Church is a community of people who love Jesus, care about families, believe in developing and growing friendships around faith, and have a desire to make a real difference in our community
Worship with us
Worship with us In-Person or Online each Sunday
Sunday morning worship is a time to praise God through visual, musical, and spoken word that inspires us in our everyday lives. Join us at 9am or 11am for a service that is relaxed and engaging.
Who we are
Our mission is to vitally connect people to people and people to God
Clarkston United Methodist Church is a community with a caring heart and a commitment to connecting people. Through these powerful relationships, we have greater hope, purpose, and meaning to our lives.
Get connected
Experience meaningful spiritual growth at every level
Whether you are interested in children, students, adults or family programs, new or a long-time member, you can find a place to connect. There are many opportunites to learn more or simply meet others and spend time together.
Worship This Weekend
Join on Sunday Morning for worship in person and online at 9:00AM and 11:00AM.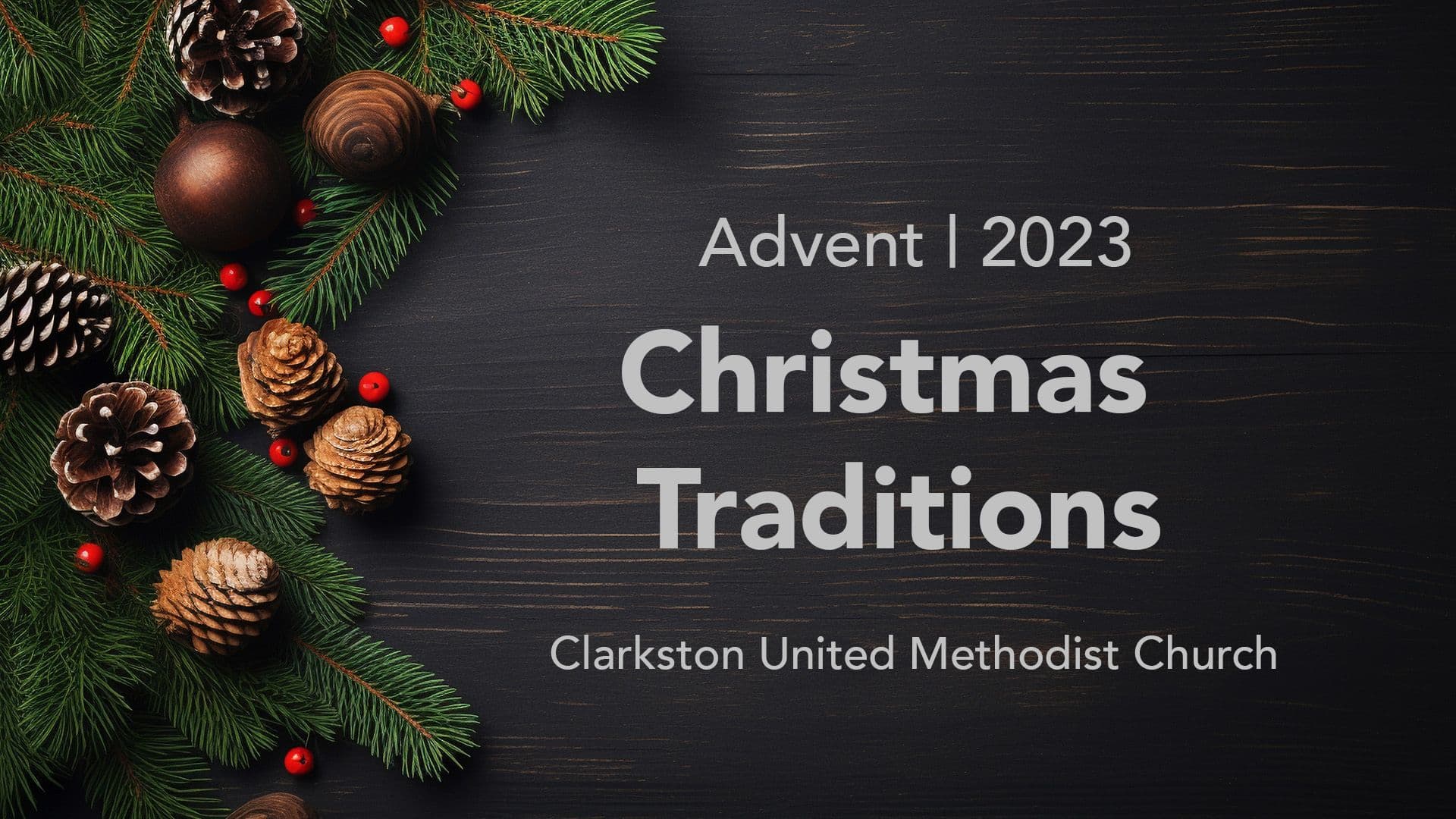 Christmas Traditions
Join us for a heartwarming worship series this Christmas season as we explore the rich tapestry of holiday traditions that bring joy, warmth, and meaning to our lives. Through uplifting messages, festive music, and shared reflections, we'll delve into the timeless customs that connect us to the true spirit of Christmas. Come discover the beauty of cherished traditions that unite us in love, gratitude, and the celebration of the birth of Jesus Christ.
More in this Series
Connect
Coming Up Soon
A few things in the life of the church where you can get invloved.